NEW SPORT SKIRT WITH PANTIES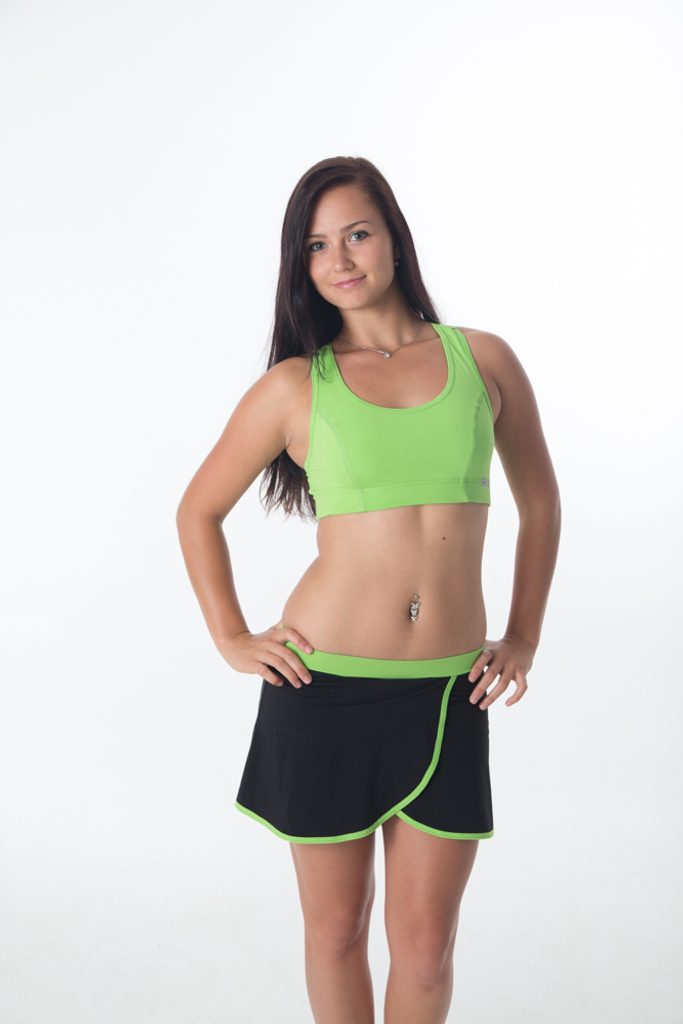 Amazing sport skirt with shorts. Ideal for tennis, cycling or skating. Attached panties for the best comfort.
Comfortable and functional skirt
Conduct sweat and eliminate odour
Do not caus allergic reactions
Antibacterial effects due to nanosilver component
BLACK-GREEN
BLACK-SALMON
Becoming sport skirt is suitable for tennis, skating, golf.
Garment composition
60% cotton
32% polyester+silver
8% elastane
Comments (0)