Certificates, Approvals, Tests and Analyses
admin hlavní 08. 08. 2011 Why Nanosilver
Would you like to find out what certificates and approvals we received? Or what kinds of tests our products went through? There is a number of original documents from various institutions.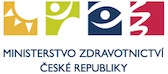 NanoTrade s.r.o. is a member of Association of E-commerce (Ecommerce Europe Trustmark)
Certificate for use of the mark CZECH MADE.
Exams and tests
An expression of the Textile Testing Office
The examination in the Veterinary Institute
An Examination of AB knitwear efficiency for Nanosilver clothes production
The Exam Report (PDF, 0,2 MB) and and attachment (PDF, 60 kB)
 
The test in the Dermatology Clinic in Olomouc University Hospital - dermatology clinic of the University Hospital Olomouc