T-for Travel, T-shirt that talks for you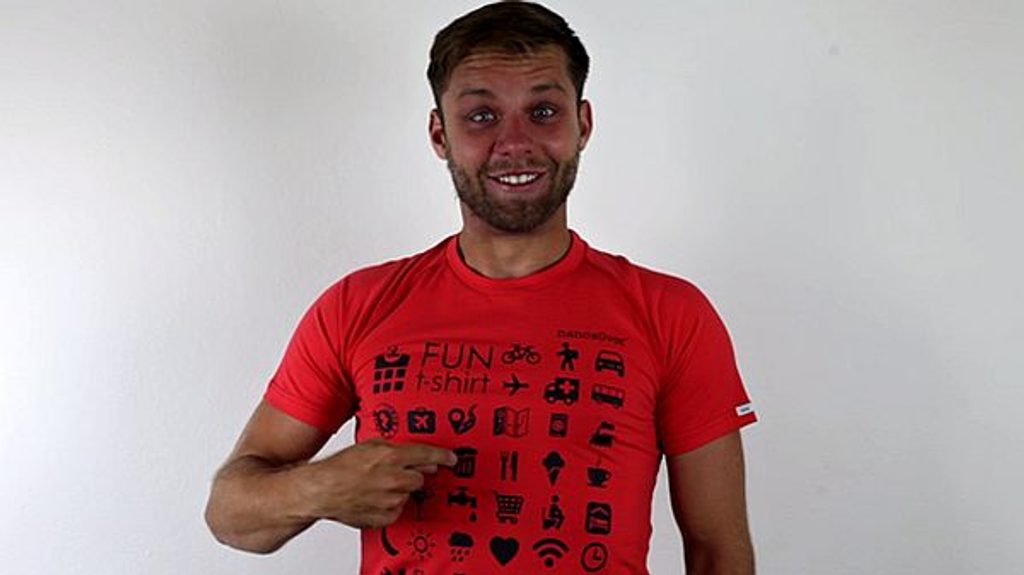 Are you an active traveler or are you using your hands and legs to talk?
Finaly, here is an international wearable dictionary for your comfort and amusement. Don't be afraid to get lost in the streets. Don't miss a contest with this T-shirt this summer!
We created a T-shirt that will allow you to talk using your hands and the pictograms printed on it. The T-shirt provides pictograms for most of the simple daily situations you can deal with on your travels, navigation to POI, drinks, fun and much more.
The most important feature is the presence of the nanosilver fibres securing your odour-free feeling thanks to its antibacterial properties. That leads into several benefits – you can wear the T-shirts longer than usual ones. To sweat is normal, not to smell is better. All these features are making this T-shirt an ideal choice for your travels.
Don't hesitate to order one for you and your travel buddy.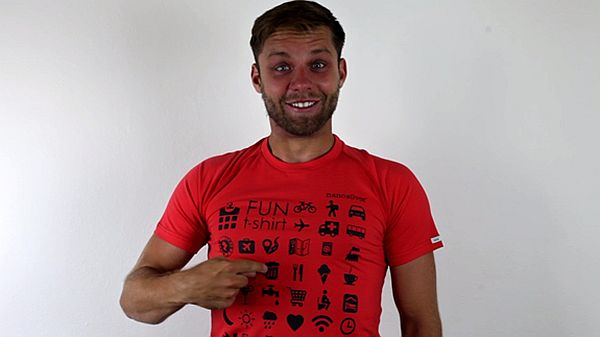 Vasek asking for beer
All-in-all: You get what you want on your travels, get to know new friends through in an interesting way, you won't smell and reduce the amount of washing. We hope you will appreciate our attempt to develop the best travel T-shirt. Please let us know how you are enjoying it.
Comments (0)