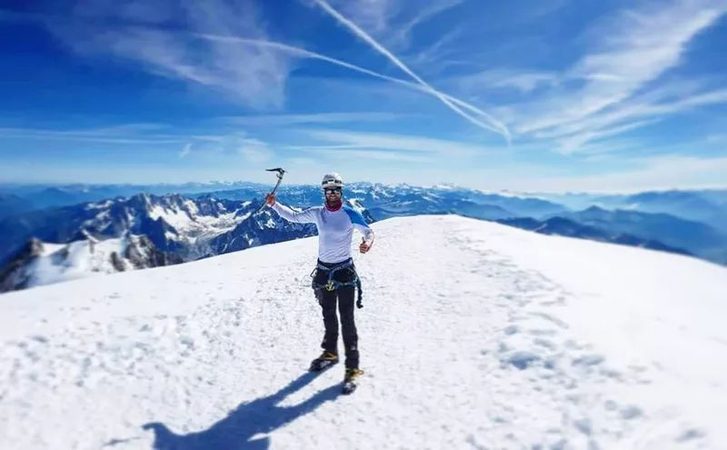 nanosilver on Mont Blanc
Ladislav Torčík 18. 02. 2019 News
Underwear nanosilver - ideal for the business meeting or ascent on Mont Blanc.
We develop the functional underwear that make you feel comfortable in any life situation and can enjoy it fully. 
Exactly with the idea of ​​comfortable clothes, we are constantly working on and developing such garments, which are especially outstanding by their functionality. Cutting, material, thermoregulation, weight, carelessness, customer service and custom tailored made by your favorite brand team.

And what can you imagine under the functionality of nanosilver® underwear?

Because of the silver molecules fixed directly in the functional fiber of the cloth, the clothing becomes antibacterial. This means that silver prevents the growth of bacteria that arise, for example, from perspiration. Thanks to this effect, you will naturally smell not only yourself but also to your surroundings. 
The silver contained in the clothing fibers also affects eczema, acne, mold and mycoses. It not only acts as a prevention against these skin problems but also helps to treat them. 
These antibacterial properties allow for considerably longer wearing of clothes and less scrubbing.
Making nanosilver® clothing an ideal travel and sporting gear!
Thanks to special fiber with silver, nanosilver® clothing is very lightweight, sturdy and, for the most part, does not need to be ironed. Selected pieces from the Dakar and Himalayas collection can be mugged and thrown into your backpack, and when you pull them out they "will be ironed".

A great deal of clothing is also available with Coolmax® fiber that drain moisture from the body and cause self-regulation of temperature, creating a cooling effect.
The Himalayan Collection includes nanosilver® Thermo Clothes, which is also suitable for cold, extremely cold weather. With increasing load, the efficiency of the thermal insulation properties of clothing increases, and the feeling of dryness and heat lasts even during the most demanding cold and cold frosting events below -20 ° C (during moving activity).