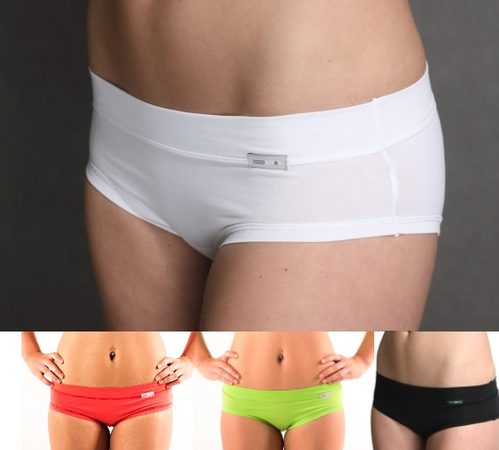 Functional antibacterial underwear
Andrea Vodáková 21. 05. 2014 News
TRY OUR EXCELLENT ANTIBACTERIAL UNDERWEAR.
YOU CAN BUY HERE.
Nanosilver clothes prevent mycoses, eczemas and help in their treatment
Drain sweat very well, kill bacteria and moulds
Absorb moisture, are breathable, light and flexible
Speed up healing of small cuts and wounds, prevent chafing
Wash them as normal underwear or t-shirts( recommended 30-40°C)
Keep their antibacterial properties for their lifetime. 
Garment composition
60% cotton
32% polyester+silver
8% elastane