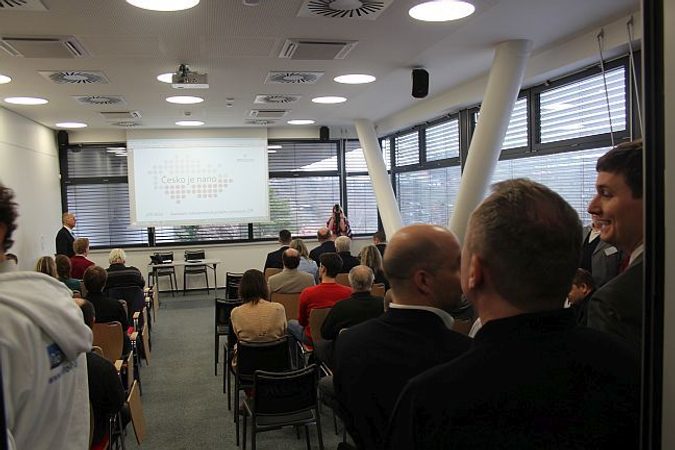 NANODAY IN BRNO
Ladislav Torčík 17. 03. 2016 News
NanoTrade s.r.o. one of older nanotechnology company in The Czech Republic took part at the event which was organized by Nano Association of Czech Republic.
In March 16-th. 2016 was held a meeting of Czech nanotechnology companies with public and other professionals at Biology Park in Brno. The members of Nano Association presented their best projects and products.
A moderated talkshow between representants from "nanocompanies" and "customers" showed how nanotechnology works. A longterm results, own R&D outputs, technology and product portfolio were presented also by Mr. Ladislav Torcik, CEO of NanoTrade s.r.o.