START YOUR MOTORBIKE WITH NANOSILVER!
REDUCED POSTAGE FOR YEAR 2015
European countries only 10€
Non European countries only 20€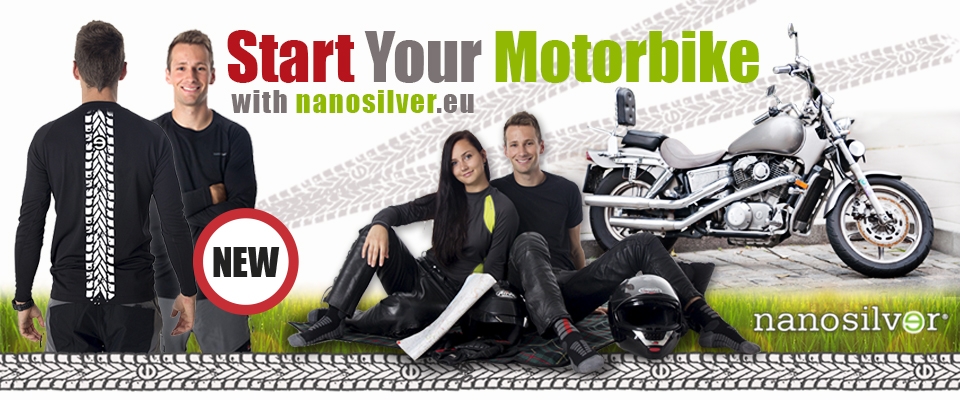 Excellent functional clothing for each motorbike driver!!!
Nanosilver news for each motorbike driver.
Functional clothing with antibacterial effects!
Cotton collection, cooling collection due to CoolmaxTM fiber
and thermal collection due to ThermocoolTM fiber.
Comments (0)