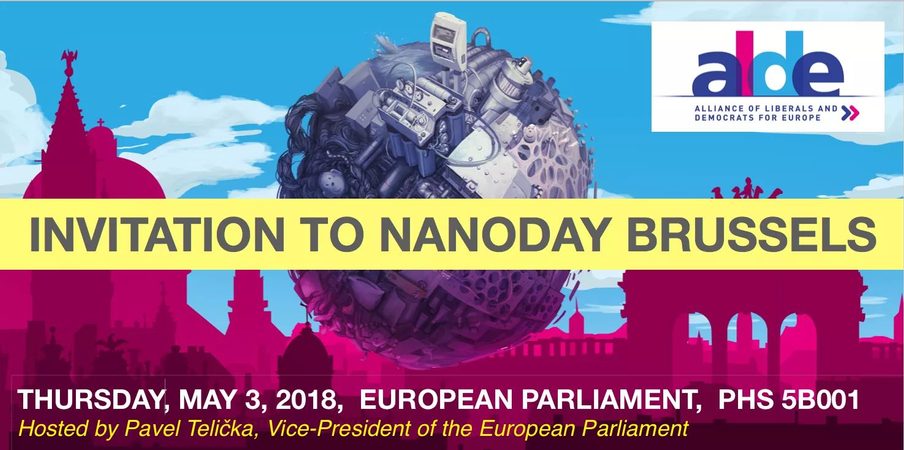 our brand nanosilver at the event NanoDay in Brussels
Ladislav Torčík 25. 04. 2018 News
Leading Czech companies present their Hi-Tech products and technology at the event NanoDay in Brussels.
This apecial exhibition of nanotechnology products will be part of this event. We will produce in front of you nanofibers,  which are used for wine filtration or in anti-dust mite beddings.
You will see nano-optics, nanoaircleaners, 3D nanobattery, nanofibre respirators and much more.
You may try the magic nano-tie or nanocosmetics and hear latest information about technology for All Year Skiing. And maybe you can also taste drinking water from pig slurry cleaned by nanotechnology.
And our brand nanosilver(R) will be there too.